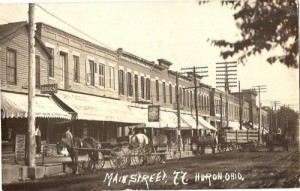 We continue to work on photo identification and entering into a searchable database.  Check back for updates.
ANNUAL MEMBERSHIP MEETING APRIL 8
Please join us on Monday, April 8 at 7pm at the Huron Public Library for our first membership meeting.  This meeting is for all members AND all who wish to join.  All members will be entered into a raffle for a collection of Huron history books, DVDs and prints produced by the society.  The evening will include interactive trivia and maps, will highlight the growth of neighborhoods that led to the village becoming a city and adopting the city manager form of government.